What Is Wireless Isolation?
What Is Wireless Isolation?
Wireless isolation is also called client isolation. It is the setting on the wireless router. When wireless connection is enabled, it avoids the devices or computers that are set on the wireless connection from accessing resources or computers that ate connected by a wired connection. It also avoids to the wireless-connected devices from accessing the other wireless connecting devices. In short, it isolates that device from the client isolation.
This is a security method. Via the same network, it provides both wireless and wired connections. Without opening the security computers and devices to unwanted visitors. This is very helpful in business so that you have access to the wireless hotspot located in the lobby.
For example, without client isolation, all the devices on the wireless internet connection do not have full access to the company computers and resources. With that, a lot of devices use the wireless internet at the same time.
Most of the makers support wireless isolation in many forms. If you already have a router and you want to see if it comes with client isolation or not you can check the manual. Also, log in to the router and reckon the security tab.
It is found on a WIFI router that gives you the access to protect and lock your WIFI network. There are many terms are used by the makers for this wireless isolation, client isolation, Access point isolation, (SSID) Set service identification isolation and many more.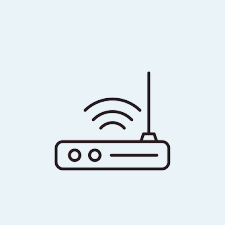 Working:
It develops a virtual network among devices in which every device has its rights. In this way network administrators from the main control, network prevents the traffic network which is malicious and running on the public access wireless networks.
By doing so the main network will remain secure from these malicious networks and which may be caring some viruses, worms, and Trojan horses. Let me put it this way, the devices connected on this wireless isolation they can neither be communicated with each other nor with other devices. Only they have access to the internet.
Wireless isolation is the same as a guest network:
Well, these are two different terms. The guest network on the router performs the same function. There are some distinct features between guest network and wireless isolation such as the guest Wi-Fi network offering separate two Wi-Fi access points.
The extra security is a primary point for your family.
For the guest a separate point is available.
When you have a guest just on the Guest WI-FI network give access to the guest on that network. In this way, you can keep them limited to a separate network. They are not able to associate with the main network.  It also gives you the authority to restrict and set rules on the network.  For example, you can limit the internet hours for the day for all devices except the devices connected to the main network.
While wireless isolation just enables the limited option so all the clients on the network are not able to communicate or interact with ones that are on the local network. Via network rules the clients connected to your router will have internet access without interacting with any other.
Effect on performance:
Well, this feature affects the functioning of certain wireless features. For example, when the client isolation is on google chrome is not able to communicate with other devices. The only solution to cope with this problem is to disable wireless isolation on your router.
When you have already decided to let comes the clients or guests on your network it is very problematic and critical how to prevent them from communicating with each other. How to prevent them from accessing the network shared files.
Enable wireless isolation:
Through the router interface, wireless isolation can be enabled on your network. Normally the option is available in modern wireless settings. The path of the wireless features looks like this,
                  Wireless > advanced wireless settings > AP isolation
You may find the isolation feature in most NETGEAR models is under the setup tab. Different makers refer to this feature on its way but mostly have "ISOLATION" in its name. must keep in mind these features are always not present in every router. If you purchased a cheap router. It lacks essential features such as wireless isolation. It might be possible firmware upgrade with certain capabilities in present on your router model. If that is not the case, don't fret!  You can able to modify the router with the DD-WRT. It is a Linux-based project. Specifically, build to replace the maker's default. It can boost up your router applications and provide additional features like,
Open virtual private network (VPN)
Monitor a bandwidth
Multiple SSID
Wireless isolation
(DDNS) dynamic DNS
(QoS) quality of service
It provides a tables firewall
Frequently Asked Question (FAQs)
Q:1 how do I turn off Wi-Fi isolation?
Ans: if you want to turn off the Wi-Fi isolation features. Go to wireless > advanced setting page then locate the isolation section and undressed the relevant field. If this does not work consult your Wi-Fi manual user to learn how to deactivate WIFI isolation on your specific router.
Q:2 How wireless isolation is good for you?
Ans: wireless isolation is a security feature that avoids communication between wireless devices. This is a very useful feature for BYOD SSIDs and clients. It restricted the threats and attacks between devices that are connected to the wireless isolation network.
Q:3 How to protect and secure GUEST WIFI?
Ans: No need to worry here are some useful tips that upgrade guest Wi-Fi network security,
Limits the guest access
Make sure your network is encoded
Always check and balance your guest network
Part away your guest network from internal networks
Q: 4 There is a need to turn AP isolation?
Ans: yes, if you are running a business on a public Wi-Fi network then you should turn on AP isolation.
Q: 5 how can I hide my WIFI?
Ans: if you want to hide your Wi-Fi network then connect your computer to your network router and follow these steps:
On the web-based management page log in to it, then open your browser.
Select advanced> WIFI > WIFI security settings. From this, you can check SSID, protection, security, and channel options as well depending upon the specific router
Click on hide Wi-Fi/ SSID options, mark the checkbox, and then click Save.
Final words:
let me sum up, it is very important to know how clients and guests can link to your wireless network. In this blog, we have provided a piece of detailed information that can help you to understand the features of WIFI isolation. We hope you find this blog informative and useful.